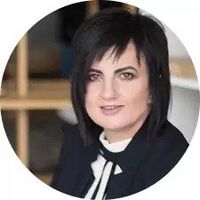 Kristina Kurkulyak
Managing Partner of Migronis Company, Member of the Investment Immigration Council, Master of International Law.
In 2019, MIGRONIS Managing Partner Kristina Kurkulyak entered the TOP-50 of the most influential representatives of the international sphere of investment immigration according to the authoritative resource UGLOBAL.
Career, social status:
Freelance Consultant, President of Canal Inter, a multi-disciplinary local company focused on oil and gas consulting, strategic supply chain, forex trading, real estate and arbitrage.
11 years worked at the Nigeria All-Russian Exhibition Center of the National Petroleum Corporation
Education:
Master of Shipping, Maritime College, State University of New York,
studied transport planning at the Center for Business Studies, London.
Подробнее
All publications of the author
No posts yet
Get a free consultation
Please enter your contacts